We've got great news! You can now register with Make It Blue Markets in order to trade with us at Market Place on Saturdays (more days to be added in the coming months)
Your Market Hub Platform
Make It Blue has partnered with Your Market Hub, a bespoke software solution designed to streamline back-end operations for street market managers and festival organizers. YourMarketHub allows market and festival managers to seamlessly design event layouts, collect trader bookings and payments, take attendance, keep accurate records and track industry trends.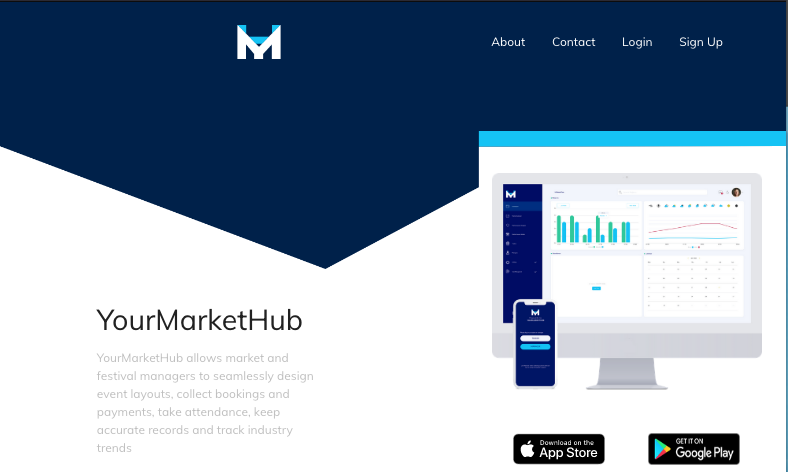 How to register
Choose Sign Up option from the menu
Fill out the requested text fields for your email, first and last names.
Choose "Make It Blue" from the Market drop-down list
Choose what type of pitch you are looking for (see note Type Of Pitches)
Create a strong password
Tick the box to accept T&C and privacy information.
Finally, click on GET STARTED
You will receive an email with further instructions to log in and add more information to your profile.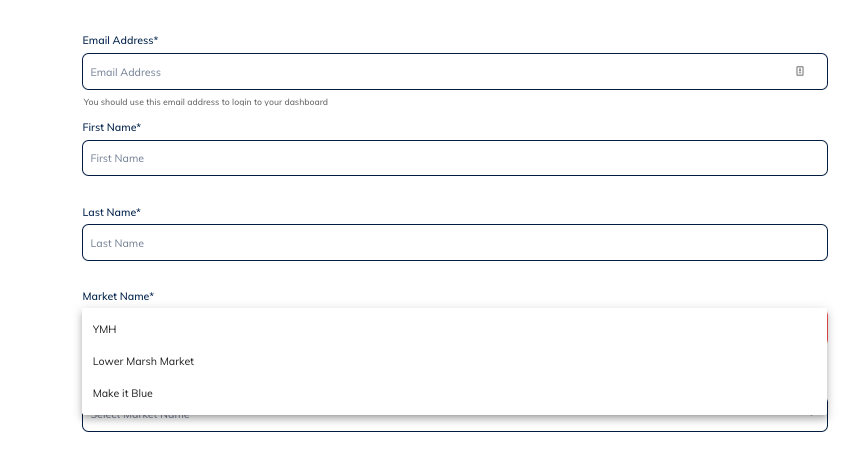 Types of pitch
Food Produce (Traders selling prepared or package food)
Hot Food (Traders selling cooked food in the market)*
Craft (Fashion, craft makers and non-food products)
* Make It Blue market is unable to offer hot food pitches right now but you can still register.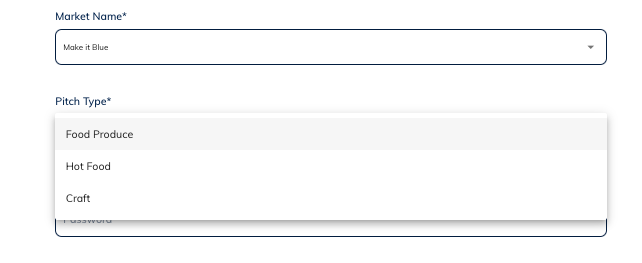 Signed up? Then it's time to edit your profile online
Once you log in to your profile dashboard to add additional information we need in order to approve traders to start booking with us.
Already approved? You can book available pitches
Once you have filled out all the requested information and your application has been approved, you will be able to book pitches for available market dates using our online booking option. The kind of pitch you can book is linked to the pitch type you selected when signing up.
"What if I don't know if my products are suitable"
We are a new market and we aim to bring all sorts of quality products to Make It Blue. Due to ongoing negotiations with Southwark Council, we are only able to offer pitches for food produce, fashion, accessories, jewellery and crafts. If you're not sure whether your products are suitable, please click here and fill out the information. We'll get back to you shortly.
Other important information!
Optional cost for 6ft table and chair
Allocated pitches with electric power point
A unique location close to Bermondsey station and Canada Water
 All stallholders must have Public Liability Insurance (£5m  minimum cover) and right to work in the UK
You must provided the NI number, ID and Other relevant documents to trade with us
While we are finding out feet with the new market layout, Make It Blue will only operate on Saturdays whilst looking to add more days in the coming months.
Have you got further questions?
Click here to get in touch
Our spaces
We offer up to 16 pitches under a brand new wooden structure. These are 3 metres (W) by 2.4 metres (D) back to back.
We are unable to offer gazebos to hire right now but if you would like to use your own gazebo, contact us.